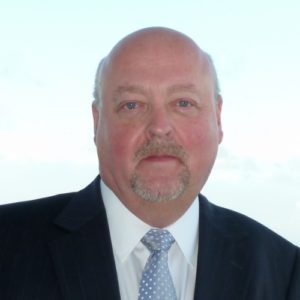 This is the fifth in a series of columns about Japan Inc.'s ultimate global challenge: marketing (if you came here from somewhere else, read this, this, this and this first).
Developing a marketing communications strategy carries over to religious, charitable, environmental, non-profit, social and governmental agencies, or any organization or group that has a particular cause to promote, needs to increase and retain membership or raise money. Just like a business, they also need to market themselves to achieve their goals. Political candidates need to market themselves to win their election. You need to market yourself to land the ideal job.
What follows is a checklist of all the elements required forming the process of creating a marketing communications strategy, I consider this universally applicable. Japanese companies need to adopt this process as they establish and build a dedicated marketing function to expand their business outside Japan.
The Marketing Communications Strategy Checklist
1. Background
If this is for a new product launch, what was the development process to arrive at the final product?
If this is from an existing brand, summarize its history up to the present.
2. SWOT
Use SWOT (Strengths, Weaknesses, Opportunities, Threats) to focus on business issues marketing is to address, or business problem(s) to solve:
Summation of all competitive information and market research data
Sales and market share performance/trends
Consumer trends affecting segment or niche
3. Why does your brand or company exist (purpose)?
4. What does it do?
5. How does it do it?
6. Who are your prospects (target)?
Describe their realities, wants and needs and motivations
Describe them as people not statistics
Add relevant demographic data
7. What is your brand promise?
8. Describe your brand experience at all customer contact points
9. Define the brand's points of differentiation
10. Position your brand in the mind of the prospect
11. Determine the single-minded message or USP (Unique Selling Proposition)
12. Tell your brand story
Persuasion and reasons to believe
K.I.S.S. (Keep It Simple Stupid) and W.I.I.F.M. (What's In It For Me?)
13. Determine which media your prospects are interacting with and influenced by
Develop a media plan and task budget (what you can justify asking for but will not likely get, so set the media list in descending priority)
Communications logistics between one-way and two-way media
Consider experiential events and sponsorships
14. Marketing communications deliverables – list in detail
What you plan to produce (e.g., advertising, brochures, website, etc.)
What you plan to run (e.g., events, trade shows, exhibitions, sponsorships, etc.)
15. PR plan to engage the press
Press engagement events (e.g., press conferences, company visits, executive interviews, etc.)
Press information package
16. Investigate needs of the sales team
Presentation material to gain distribution
Marketing communications or promotional actions to pull or push sales through pipeline
Training material and support for sales associates
17. Marketing investment measurement criteria
Objectives
Outcome scenarios – best case to worst case and contingency planning
KPIs (Key Performance Indicators)
ROI metrics (Return On Investment)
18. Select outside agency partners and establish working agreements
Established agency partners – brief
Need for new or additional outside resources – identify, select and brief
Agency evaluation process and criteria
Agency compensation and terms of business
19. Define the mandatories that need to be reflected in all communications
Brand identity framework, slogan, logo, legal requirements, etc.
Continuity and consistency with previous communications, assess need for change
20. Budget – Funding marketing program
Internal resources and outside agency compensation
Production of communications deliverables/assets
Media and PR (Public Relations)
21. Establish and publish project timeline and working process
Internal and with outside agencies
Seamlessly speak to the customer with one voice and break down internal silos so everyone is singing from the same sheet of brand music
Add other areas relative to your business.
Intel Inside
To put all of these blocks together with an example, I have selected Intel. Intel makes computer chips, something we never see inside our computers and most consumers have no idea what they do, how they work and don't care about them. They are a commodity. But Intel has made us care via a brilliant marketing campaign rooted in a solid foundation and managed with consistency and continuity for over 20 years.
Intel was founded in 1968 and built a reputation for high-quality and reliable microprocessors. Microprocessor sales is a highly competitive market, confusing to consumers and the products are seen as a commodity.
In 1991, Intel decided it needed to differentiate itself from its competitors and build a consumer brand. Intel believed it could position its microprocessors as a premium product, which it could in turn sell at a premium price to computer manufacturers. To give computer manufacturers and their retail customers a reason to identify Intel in their marketing, Intel chose to market its product as a branded component.
Intel convinced manufacturers that their computers would have higher perceived value if they featured Intel in their own marketing. That meant creating brand awareness for Intel chips in computers amongst the manufacturers' direct customers (the dealer) and the end-user (consumers and corporate purchasers). The first step was to commit Intel to a fully integrated brand strategy. They chose to invest in "ingredient" branding – the creation of equity as an input brand (a computer chip brand inside a computer brand). Another example of this is NutraSweet, Monsanto's brand, an artificial sweetener used in thousands of food and beverage brands.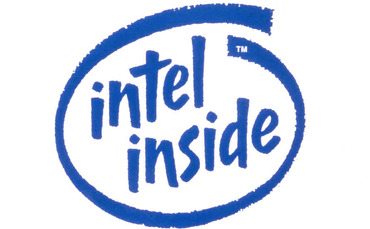 In 1991, Intel launched a co-op program in which they convinced manufacturers to place the "Intel Inside" logo in their advertising, on their packaging and products, plus in other marketing materials.
The brand name "Intel Inside" became the first trademark in the electrical component industry. This campaign focused the entire organization around the brand and created a highly effective advertising campaign. The Intel Inside campaign aimed to "educate both the retail sales associates and the consumers about the value of Intel microprocessors (W.I.I.F.M.), and to explain to them the differences between microprocessors", without technical jargon (K.I.S.S.).
Many consumers were uncertain about the quality and reliability of microprocessors, and Intel found a way of taking away the mystery of the product, and gaining the confidence of the end user that Intel Inside represented quality and reliability.
Intel's advertising campaign generated awareness for itself, and then went a step further via a bright idea of contributing to computer makers' campaigns through co-op funding as long as they promoted Intel Inside at the same time.
Computer manufacturers began co-branding their computers with the Intel Inside logo and indicating which generation of microprocessor was used, thereby creating sub-brands (e.g., Atom, Centrino, Core, Pentium). Intel Inside has gained wide recognition, and consumers perceive it as a benefit in performance.
Consumers now look for Intel Inside when they buy computers. If they don't see the now familiar logo, they are likely to wonder, "Why don't they use Intel chips? Are they using something cheaper or not as good?"
With its ingredient branding program, Intel raised awareness for both microprocessors in general, and preference for its own microprocessor brand in particular. Suddenly, consumers and business decision-makers alike considered what was hidden deep inside the computer before making a purchase, and Intel provided a relevant solution meeting customers realities, wants and needs at an affordable price.
This is my interpretation of the Intel Inside story based on the above strategic building blocks:
Why does Intel exist?
To make your computer run reliably and fast.
How does Intel do it?
By putting state-of-the-art, high-quality microprocessors inside your computer.
What does Intel do?
It makes microprocessors backed by constant innovation and the highest possible manufacturing standards.
What is Intel's brand promise?
High-quality, reliable, fast microprocessors.
What is the Intel brand experience?
Trouble-free and responsive (processing speed) computer usage.
What is Intel positioning against competitors?
Highest quality, most reliable, most advanced, fastest microprocessors preferred by OEMs, retailers and consumers.
What is its single-minded message?
Intel Inside
What is the Intel story?
Intel Inside makes a difference.
What is Intel's use of media?
In 1991, started with TV and print.
Point-of-sale and product packaging.
Expanded and adapted by adding web, social and digital communication channels.
Backed by heavy spending budget to achieve reach and frequency to build/maintain awareness plus a dominate Share-of-Voice.
What is the Intel slogan and brand ID?
Intel Inside logo.
Intel Inside jingle.
See Intel website for detailed Intel Inside brand ID and usage guidelines.
KPIs
Achieved all objectives and outcomes.
90+% awareness of Intel Inside.
Dominant market share.
OEM, retailer, customer preference.
ROI
Brand and stock market valuation.
Premium pricing.
An interesting twist to this story is that Intel Inside was created and first used in Japan as Intel Haitterru (i.e., literally Intel in it in English) and adopted globally.
Why Was Apple So Good At Marketing While Steve Jobs Was Alive?
Apple is the gold standard when clients and agency people are asked to give an example of a great marketer. When this question comes up in conferences or discussions, Apple is always mentioned. It appears to be universally accepted that Steve Jobs was the genius behind Apple's growth to become the most valuable company in the world. Steve was not an engineer, nor a finance guy. Steve, above all else, was a great marketer.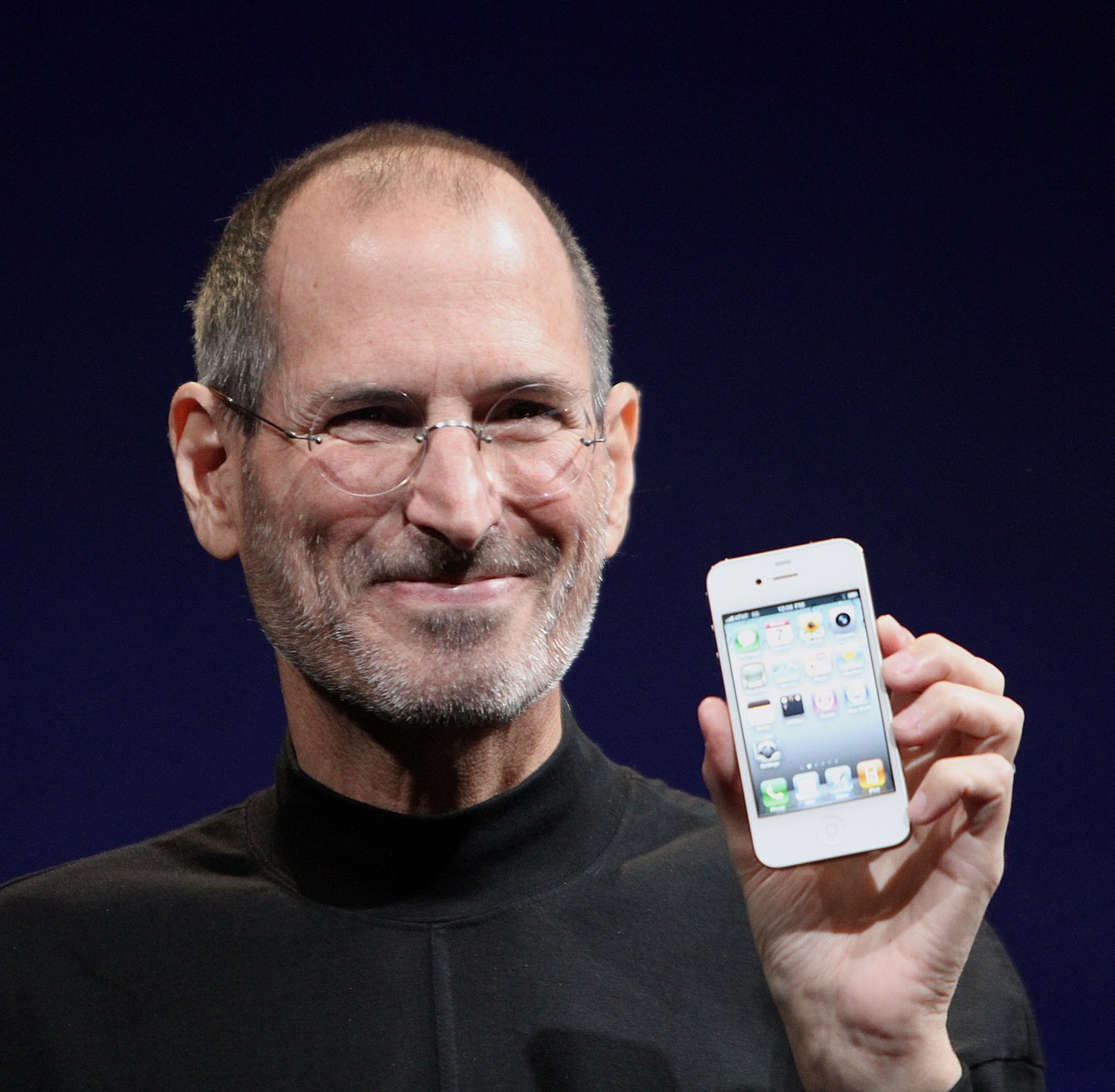 Photo credit: Steve Jobs by Matthew Yohe, CC BY-SA 3.0
Apple co-founder, Steve Wozniak, told the BBC, "I would say marketing was his greatest strength."
Steve knew the basic fundamentals of marketing, always stayed true to them and built a solid marketing communications foundation set deep into bedrock. Above that was built the most valuable brand name in the world. He also had a deep partnership with Apple's ad agency, TBWA.
Just two days after Steve Jobs died on Oct. 5, 2011, Advertising Age published an article paying tribute to him titled STEVE JOBS WAS A DIGITAL MAVERICK BUT A MARKETING TRADITIONALIST – Steve Jobs revolutionized computing and media, but when it came to marketing he was a bold traditionalist.
Here are the key points edited from the article:
At a time when marketers obsess over the virtues of targeting "likes," dashboards, platforms of all stripes and sophisticated social-monitoring schemes, Mr. Jobs kept it simple: tell the story of how an amazing product can change your life in the best environment possible.
While many accept the lessons of Mr. Jobs the product designer, and have sought to emulate him in that regard, it seems they all too often overlook his influence as a marketer, where he was decidedly – and effectively – old school (basics).
Mr. Jobs was involved in every aspect of the marketing, down to the copy in the TV ads.
Mr. Jobs produced at least two of the finest TV ads of his generation, and ubiquitous billboards and magazine ads. In later years, demo videos of Apple products went viral.
"Every great brand needs investment and caring if it is to retain its relevance and vitality," Mr. Jobs said to his staff after he returned to Apple in 1997 and unveiled the "Think Different" campaign. The scene was caught on tape and fortunately preserved for history on YouTube.
So why don't more companies think about marketing like Steve? "Too much is pulled into tactics with a lack of meaning and strategy," says Jim Stengel. "The tactics and the meaning have to come from leaders, and there are too few of them out there."
Everything in my five columns is covered in much more detail in my 2015 book: MAKE IT HAPPEN! Japanese Companies Need to Elevate Marketing as a Core Functions to Succeed Outside Japan.
The book is available via AMAZON USA as a paper back or Kindle Download. The book is less than 100 pages and provides sufficient ammunition to establish a marketing function in any Japanese company and them to develop effective and efficient marketing communications strategy to be successful outside Japan.