About Japan Industry News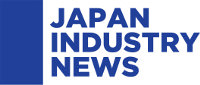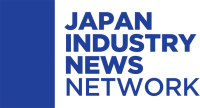 "Japan is not transparent!" – An often heard statement, and one, which our research seems to back: Over 60 percent of international professionals working with Japan in B2B companies do not feel well informed about the country. And only less than five percent feel very well informed.
But Japan is the world's third largest economy. Its strength is in manufacturing. Many of the world's most important and innovative industrial companies are Japanese.
Considering this, the fact that more than 60 percent of professionals doing business with Japan's industrial sector are not feeling well informed is mind-boggling.
Especially since there is a wealth of information available.
Over 150 industrial news media
Did you know that there are more than 150 professional industry and trade newspapers and magazines reporting daily, weekly or monthly on Japanese manufacturing industries?
With industry and trade publications we mean very specific media. They cover manufacturing industries, like automotive, machinery, or chemicals. They do not cover areas such as economy, finance, or services, and they also do not include general topics like politics, society, or sports.
A few examples for perspective: One of the world's leading financial dailies sells about 210,000 printed newspapers per day worldwide. Although with a much narrower content focus, The Chemical Daily is being read by over 100,000 readers per day only in Japan. And the Japan Rubber Weekly with its laser-sharp focus on the rubber industry has a print-run of about 25,000 newspapers per week.
And they are not alone. Most industries in Japan are each served by one or two dailies, and multiple weeklies, biweeklies and monthlies.
A not so well-known fact, but it is indeed impressive.
We actually believe that through these newspapers and magazines there is more information about Japanese industries available than about any other economy in the world.
And 60 percent of international B2B professionals feeling not well informed about Japan?
The catch is: Almost all of these newspapers and magazines publish exclusively in Japanese language. And there are specific challenges that make it very difficult for them to publish in English.
We bring you their insights in English
At Japan Industry News, we strive to solve these challenges.
We undertake to help Japanese industrial news media going global.
We are building partnerships with them to bring you their insights in English.
60 percent of professionals feeling not well informed about this important economy is too much.
We are committed to help bringing down that number.
The Japan Industry News Network
Our network currently includes Japan Rubber Weekly and Japan Chemical Daily. Our vision is to offer you in-depth information on all industries in Japan. In English language.
Japan Industry News
Bonuterra Inc.