Mitsui Chemicals has announced the inauguration of its new affiliate, Mitsui Chemicals EMS Corp., which started operations on July 1, 2023.
The newly established company is built on the pellicle business acquired from Asahi Kasei. As a leading provider of FPD pellicles, used in the LCD panel exposure process, this business has established a strong market presence. The company also manufactures DUV pellicles for semiconductor exposure processes. These DUV pellicles find their primary application in ArF immersion lithography, a critical component in many advanced domains.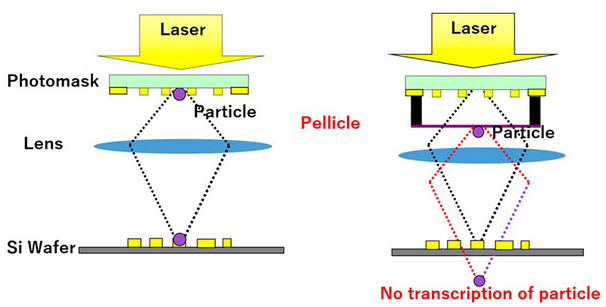 Furthermore, Mitsui Chemicals has solidified its own substantial standing in the pellicle market. The company has emerged as a front-runner in the production of advanced DUV pellicles, and it is pioneering the commercialization of EUV pellicles used in EUV lithography – an advanced technology within the semiconductor industry.
By launching Mitsui Chemicals EMS, Mitsui Chemicals aims to further enhance its pellicle business. The company is focused on developing innovative products and enhancing cutting-edge technologies as it sets its sights on becoming the world's leading diversified pellicle manufacturer.
Pellicles are critical components in the manufacturing process of semiconductors and LCD panels. They function as protective covers for intricately patterned photomasks, shielding them from dust and potential damage, which could affect the imaging on the silicon wafer or panel substrate. The Mitsui Chemicals group's pellicle business covers a wide range of pellicle types, further consolidating its position in the industry.