Expert Column:
Marketing in Japan
Robert E. Peterson – "Bob-san"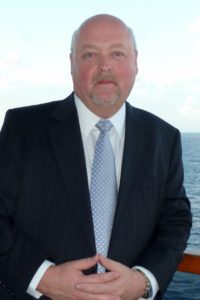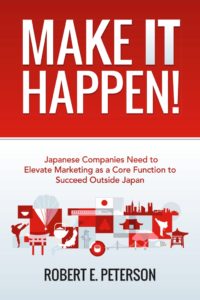 A global marketing & communications, client management and strategic planning executive for over 40 years.
Mr. Peterson began his business career at Proctor & Gamble, he moved to the advertising industry, eventually spending 18-years at Saatchi & Saatchi managing the global Toyota & Lexus accounts. He established Wickaboag Consulting Group, Inc. Marketing & Communications Problem Solvers in 1999. He has lived and worked in Tokyo off and on since 1982. He has also lived and worked in New York City, Los Angeles, Brussels and Rome. He has traveled to over 50 counties on business projects.
In 2017 he and group of marketing services professionals are establishing RUNWAY to partner with open-minded Japanese companies expanding outside Japan to achieve business objectives underpinned by an efficient and effective marketing communications program.
In 2015, Mr. Peterson published MAKE IT HAPPEN! Japanese Companies Need to Elevate Marketing as a Core Functions to Succeed Outside Japan. Available via Amazon USA in paperback or as a Kindle download. Mr. Peterson's columns are derived from his book. He can be found on LinkedIn as Robert E. Peterson (Bob-san).
Contact Robert E. Peterson: Click here
Read on Japan Industry News: