This is the first in a series of columns about Japan Inc.'s ultimate global challenge: marketing.
Japan is the world's third largest economy; it is an influential country and will continue to be a valuable contributor to the global economy. In the 1950s, Japan competed largely on low prices, low wages and selling cheap imitations of western goods. Recognizing the limitations of this approach, Japan underwent a stunning transformation to compete not just on price, but on quality.
The practices and approaches Japan pioneered in doing so changed competition around the world, forever. Today, Japan must move beyond just quality and price to competing based on strategy and innovation. Genuine innovation not only in products, but also in approaches to competing will be required.
One of these areas is the ability to influence, lead and persuade via marketing.
Marketing should be identified as one of the pillars of Abenomics, as a critical item of national competitiveness to support key strategic industries that lead Japan on its next wave of global success.
As Japan has shown in earlier periods of transition, if mind-sets change, Japan has the capacity to move rapidly. A new national movement of no less significance than the quality movement is needed.
I arrived in Tokyo in February 1982, for what I expected to be a two-year assignment; 35 years later I am still here.
I came to Japan because I am a marketing professional. The opportunity was created by a group of forward-thinking, maverick Toyota Motor Corporation managers who realized Toyota needed outside marketing expertise to achieve their global growth ambitions.
I worked for one of the big Madison Avenue advertising agencies in New York City, Saatchi & Saatchi (S&S). S&S was appointed the ad agency for Toyota USA in 1975 and became Toyota's marketing and brand management partner. S&S, through its Toyota advertising campaigns, defined the Toyota brand in the U.S. This was the start of Toyota's journey to becoming the world's largest (by sales) and most valuable car company, as well as Japan's leading business.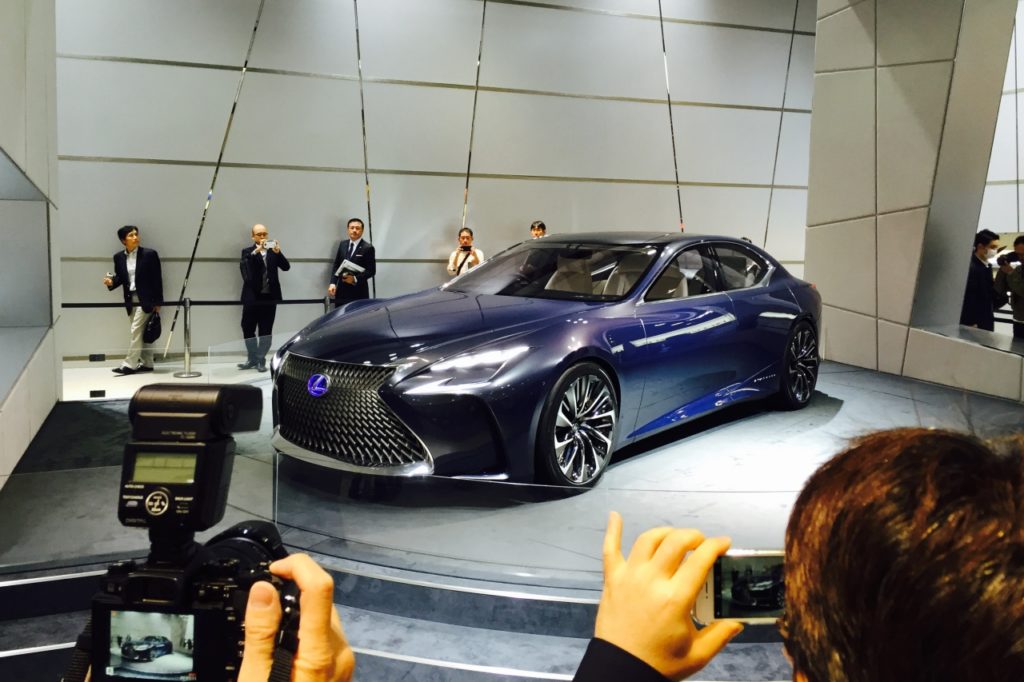 The Japanese managers who appointed and worked with S&S in the U.S. were rotated back to Japan in 1981 to run the Overseas Marketing Division. Toyota did not have the marketing expertise inside the company nor among their Japanese agencies to effectively create and run marketing and advertising programs outside of Japan to achieve their growth ambitions.
Toyota needed our marketing expertise and approached S&S to establish a Tokyo representative office to work directly with them as internal HQ consultants. Toyota wanted S&S to replicate what we had accomplished in the USA in other key markets. I was selected to be part of the initial wave of S&S guinea pigs to make this work, and it eventually did as we became their global agency partner.
We were pulled into all sorts of marketing and advertising projects, and were often required to compete against Dentsu, Hakuhodo and other Japanese marketing suppliers of Toyota. We usually won because we were much better at strategy and how to apply our thinking creatively to solve the business problems we were challenged to address. We became teachers of marketing (and English) and students of the Toyota Way.
Everything we worked on was directed outside of Japan. I went on to build an exciting career with S&S working on Toyota and Lexus marketing and advertising in all key markets around the world. In 1999, I became an independent consultant and continued to stay active with Toyota and established new client relationships with numerous other Japanese companies.
During my time in Japan, the country became the world's second largest economy, seemingly on the verge of taking over the entire world economically: the bubble era (late 80s) and the post-bubble era (two lost decades starting in 1991) leading up to the current Abenomics era and the coming re-launch of Japan Inc. via the 2020 Tokyo Olympics platform.
I married a Japanese woman from Tokyo in 1984; our two sons were born in Tokyo and I assimilated into Japanese family and daily life. BUT, I never forget that my added value in Japan is to always have an outside point of view and challenge the status quo.
Over the course of three decades as an advertising executive and marketing consultant working with Japanese companies, it was obvious from early on that most Japanese people have an imperfect understanding of marketing. The result is marketing that is not as efficient or as effective as it could be. Marketing does not have a core function in the Japanese business model. The Chief Marketing Officer, or CMO, position does not exist in Japanese business organizations.
The importance of marketing
I believe lack of marketing skill is a national competitive crisis as more and more Japanese businesses need to expand outside of Japan to survive or continue to grow.
What works in Japan does not work outside Japan. Marketing should be identified as one of the pillars of Abenomics, as a critical item of national competitiveness to support key strategic industries that lead Japan on its next wave of global success as well as support Japan's ambitions to increase tourism (the country needs to market itself, too).
Marketing is an open area for Japanese women (Womenomics) to excel and build careers in; there is no glass ceiling in marketing, with management and board opportunities for rapid advancement.
Entrepreneurial start-ups, small and medium sized companies need to develop marketing skills in order to grow by expanding outside of Japan.
The world of marketing is going through dramatic changes due to the impact of the Internet and the vast amount of information instantly available 24/7; social media, the Internet of Things, big data and the adoption of mobile smartphones as an essential appendage.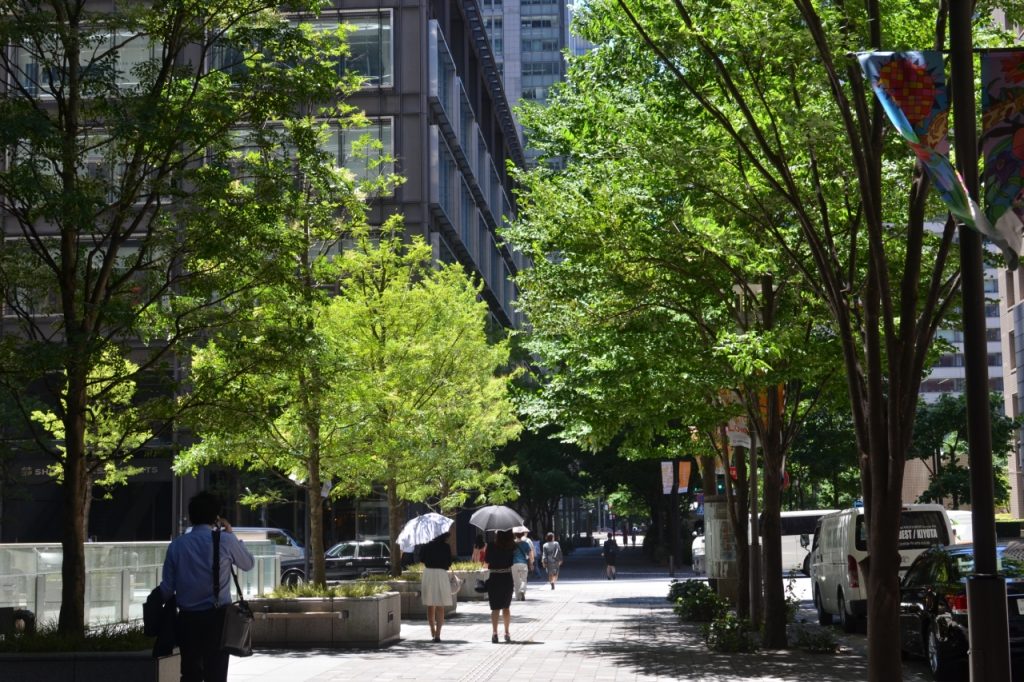 This is having a rapidly evolving effect on the relationship between businesses and their outside agencies, no longer dominated by the advertising agency. Thanks to these innovations, marketers and businesses are better equipped with powerful tools to more effectively manage their marketing programs.
Many businesses, especially in Japan, do not know how to make use of these tools; especially if they do not have a strong marketing foundation, resulting in missed opportunities and inefficient use of their marketing investments.
My original mission when I arrived in Japan was to help Toyota improve its global marketing skills, and that mission is accomplished. My next and ultimate mission is to help Japan Inc. get better at marketing in order to secure the future global competitiveness of Japan and will be the subject of future articles.
To put the importance of marketing into perspective, here is what Peter Drucker, an Austrian-born American management consultant, educator and author, whose writings contributed to the philosophical and practical foundations of the modern business corporation, has to say about the importance of marketing as quoted from his 1954 landmark book The Practice of Management:
"Because the purpose of business is to create a customer, the business enterprise has two – and only these two – basic functions: marketing and innovation. Marketing and innovation produce results: all the rest are costs. Marketing is the distinguishing unique function of the business."
"Marketing is so basic that it cannot be considered as a separate function. It is the whole business seen from the point of view of its final result, that is, from the customer's point of view."
"Say goodbye to the bag!"
Peter Drucker defined "marketing" as deeply understanding what the customer needs and values. It is not "advertising" or "selling," though many people in business may see it that way.
To orient everything around the customer in this manner was very much in line with his larger worldview.
Here is an inspiring example that Japanese companies can learn from that flows directly from Drucker's quote. Sir James Dyson invented the dual cyclone bagless vacuum cleaner that works on the principle of cyclonic separation. He created the Dyson brand, which disrupted an industry that was dominated for decades by Hoover and Electrolux.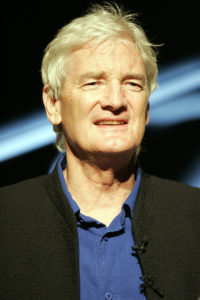 He freed consumers from inefficient vacuum cleaners in terms of cleaning performance, and eliminated the need to have paper or cloth bags that needed to be replaced inside the vacuum. He built 5,127 prototypes until he finally succeeded. He threatened an existing industry and succeeded by differentiating his innovation in vacuum cleaners through their unique design, performance and function.
He did this through superior design (that also looks cool) at a premium price. His biggest resistance to gaining distribution came from the retail industry that made millions of dollars a year selling replacement vacuum cleaner bags. They were not keen to have Dyson's innovation kill this revenue stream. But consumers were willing to pay the premium to acquire a Dyson vacuum to free themselves of having to buy and change bags. His initial marketing campaign was built around the differentiating idea of convenience via the slogan, "Say goodbye to the bag!"
Since Dyson founded his company in 1983, consumers have voted with their wallets. His line of vacuums now dominates the global vacuum cleaner industry (including Japan). He has expanded to challenge the fan and hand dryer industry by further innovating his cyclonic technology to eliminate the danger of fan blades, noise and choppy airflow. His hand dryers are eliminating the need for paper towels in public restrooms, saving trees and eliminating waste.
Meanwhile, Hoover, Electrolux and other domestic Japanese vacuum cleaner brands may have recognized the threat, but were wholly invested in different technologies and a different business model, and continued to sell vacuums with paper bags as sales steadily declined. Retailers, having lost bag replacement revenue, are making up the difference through a greater range of Dyson products that sell at premium prices with better margins. Dyson's competitors have not found a strategy to respond other than to try and copy Dyson's technology and repackage it, and are now running into patent lawsuits.
Dyson has invested in marketing campaigns globally that are consistent in its approach, focusing on product function and design that deliver the benefit of superior cleaning performance and convenience. What was once an uncool, low-interest product category is now cool, and consumers are willing to pay a premium to have a Dyson.
My next column identifies the six reasons why Japanese companies struggle with marketing.