Japan Industry News
is building partnerships with Japan's leading industrial newspapers, bringing you Japanese news in English. We serve professionals who need to know more about this important economy. Learn more.

JapanAutomotiveDaily.com – The English-language news site of Japan's only daily newspaper for the automotive industry (subscription)
Latest News:

JapanChemicalDaily.com – The only news site dedicated to Japan's chemical and allied industries in English language (subscription)
Latest News:

JapanRubberWeekly.com – The only news site dedicated to Japan's tire and rubber industries in English language (subscription)
Latest News:

Insight:
Japan is a large and firmly established democracy in form of a constitutional monarchy in Asia. Learn more

Insight:
Japan is one of the most important auto-making countries in the world. Brands like Toyota, Honda or Suzuki are household names worldwide. Learn more

Insight:
Tires, cars, or buildings: Modern life is unthinkable without rubber. And Japan boasts one of the most developed rubber industries worldwide. Learn more

Insight:
People often do not realize that almost everything they touch in daily life originates in the chemical industry. The Japanese chemical industry is the third largest in the world. And it is the second largest manufacturing industry in Japan. Learn more

Insight:
Japan has one of the most important industrial machinery industries in the world. It is home to a broad range of famous brands, globally renowned for their history and high quality. Learn more

Insight:
Most people in the West are familiar with 3-tiered newspaper structures. Japan's 5-tier system is more differentiated. Learn more
Toyota Closes Another Gap in Sustainable Mobility
-
Green driving just got one option richer in Japan. At one of its largest press conferences since introducing the Mirai two years ago, Toyota launched its new Prius PHV plug-in hybrid. The automaker is shooting to sell each month 2,500 of the car it considers to be a key to sustainable mobility. Consumers nowadays have a broad range of electrified […]
In War of Talent, Japan's Companies Poised to Ramp up Salaries: Hays Survey
-
Salaries in Japan lag behind those in Asia and the country is losing in the global race for talent, said Marc Burrage, managing director for Japan of international recruitment firm Hays at the presentation of the company's 2017 Asia Salary Guide. And on first sight, the situation appears dire: The World Economic Forum finds Japan falling from sixth to eighth […]
Three Essential Principles of Consumer Protection in Japan
-
"I am sorry." You will have experienced this at least once if you spend some time with Japanese people: The first word coming out of someone's mouth is often a word of apology. This is not only the case on an individual level, but also in the business context. We often come across situations where the management of a Japanese […]
Japan's Approach to Tackling Cybersecurity Challenges
-
By Hiroyuki Arie, General Manager, Business Stream Systems at TÜV Rheinland Japan On Nov. 28, I was working on this article about cybersecurity in Japan, when shocking news spread quickly across the nation. Major news media, including Kyodo News, simultaneously reported that the Ministry of Defense (MOD) had suffered a cyberattack. Ministry sources announced that a hacker had penetrated […]
Japan's Daily Automotive News Launches English Website
-
TOKYO – Jan. 16, 2017 – The Daily Automotive News (Nikkan Jidosha Shimbun), Japan's only daily newspaper dedicated to the automotive industry, is launching an English-language news site today. The website is online at https://www.JapanAutomotiveDaily.com. "The automotive industry is Japan's most prominent industry, and technologies developed by Japanese car makers and parts suppliers are at the leading edge of present […]
Partner Blog:
The Macro View
by Jochen Legewie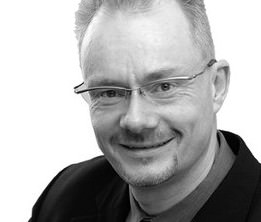 Jochen Legewie is Managing Director of the Tokyo office of strategic communications consultancy CNC. Gain insights into Japan from a macro perspective through his highly readable and relevant blog.