Japan Industry News
is building partnerships with Japan's leading industrial newspapers, bringing you Japanese news in English. We serve professionals who need to know more about this important economy. Learn more.
Japanese Overseas Subsidiaries Increase Sales for 6th Quarter in a Row
-
Total sales of Japanese overseas subsidiaries have improved 8.6 percent from the previous year for July to September 2017, according to a recent survey published by the Ministry of Economy, Trade and Industry (METI). This marks the sixth consecutive quarter of increasing sales. Sales by Region Sales in Asia, the region with the highest ratio of overseas subsidiaries at 50.7 […]
Japan Decides on Basic Hydrogen Strategy
-
The Japanese Ministry of Economy, Trade and Industry (METI) has recently decided on a Basic Hydrogen Strategy to build a world-leading hydrogen-based society. The strategy outlines future visions that Japan should achieve with an eye on 2050, and serves as an action plan to accomplish these visions by 2030. As part of the strategy, Japan aims to reduce hydrogen costs […]

JapanAutomotiveDaily.com – The English-language news site of Japan's only daily newspaper for the automotive industry (subscription)
Latest News:
Japan Most Important Partner of US in Asia, Says Poll
-
Americans think that Japan is the most important partner of the U.S. in Asia, according to a March 2017 opinion poll conducted by Nielsen Consumer Insights on behalf of the Japanese Ministry of Foreign Affairs (MOFA). The poll is the latest in a series of polls on the image of Japan done almost every year since 1960. For a general […]
How Will Currency Markets Affect Japan's Exporters in 2018?
-
In 2016, Japanese exporters had a rough time due to the strong Japanese yen. 2017 has been a bad year for the U.S. dollar, which has lost ground against most currencies. This has helped exporters in Japan, but many would prefer the yen to be even weaker. What does the next year hold for the Japanese currency, and how will […]

JapanChemicalDaily.com – The only news site dedicated to Japan's chemical and allied industries in English language (subscription)
Latest News:
Planning to Enter the Medical Device Field in Japan? Get Familiar With the PMD Act
-
By Frank Piller, General Manager Products at TÜV Rheinland Japan After basic regulations for pharmaceuticals and medical devices had remained unchanged for a long time in Japan, the country enacted the Pharmaceutical and Medical Device Act or PMD Act in November 2014. Officially called "The Act on Securing the Quality, Efficacy and Safety of Pharmaceuticals, Medical Devices, Regenerative and […]
JETRO Publishes New Invest Japan Report, Says Foreign Tech Contributes to Innovation
-
Japan sees significant increases in inward foreign direct investment, or FDI, according to the "Invest Japan Report 2017" just published by the Japan External Trade Organization (JETRO). In a new trend, the report finds foreign technology contributing to innovation in Japanese society. Significant increase in Japan's inward FDI Japan's inward FDI stock at the end of 2016 was 27.8 trillion […]

JapanRubberWeekly.com – The only news site dedicated to Japan's tire and rubber industries in English language (subscription)
Latest News:

Insight:
Japan is a large and firmly established democracy in form of a constitutional monarchy in Asia. Learn more

Insight:
Japan is one of the most important auto-making countries in the world. Brands like Toyota, Honda or Suzuki are household names worldwide. Learn more

Insight:
Tires, cars, or buildings: Modern life is unthinkable without rubber. And Japan boasts one of the most developed rubber industries worldwide. Learn more

Insight:
People often do not realize that almost everything they touch in daily life originates in the chemical industry. The Japanese chemical industry is the third largest in the world. And it is the second largest manufacturing industry in Japan. Learn more

Insight:
Japan has one of the most important industrial machinery industries in the world. It is home to a broad range of famous brands, globally renowned for their history and high quality. Learn more

Insight:
Most people in the West are familiar with 3-tiered newspaper structures. Japan's 5-tier system is more differentiated. Learn more
Partner Blog:
The Macro View
by Jochen Legewie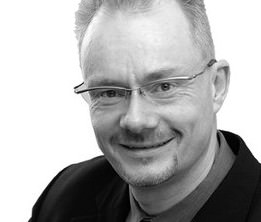 Jochen Legewie is Managing Director of the Tokyo office of strategic communications consultancy CNC. Gain insights into Japan from a macro perspective through his highly readable and relevant blog.