Toyo Ink SC Holdings, the parent company of specialty chemicals firm Toyo Ink Group, has developed a silver nanoparticle paste for die-attach applications. This lead-free material is engineered to meet the needs of next-generation power electronics, capable of sintering at low temperatures under both pressureless and pressure-assisted methods.
The silver nanoparticle paste, born from the company's Corporate R&D Division, caters to the rising demand for greater heat resistance and heat dissipation in electrical interconnects. The paste is ideal for silicon carbide (SiC) devices and other advanced power electronics. With bond strengths of 40 MPa and above, the paste ensures the sustainable, high-temperature operations of high-power semiconductors used in electric vehicles, radio frequency (RF) transistors, and light-emitting diodes (LEDs).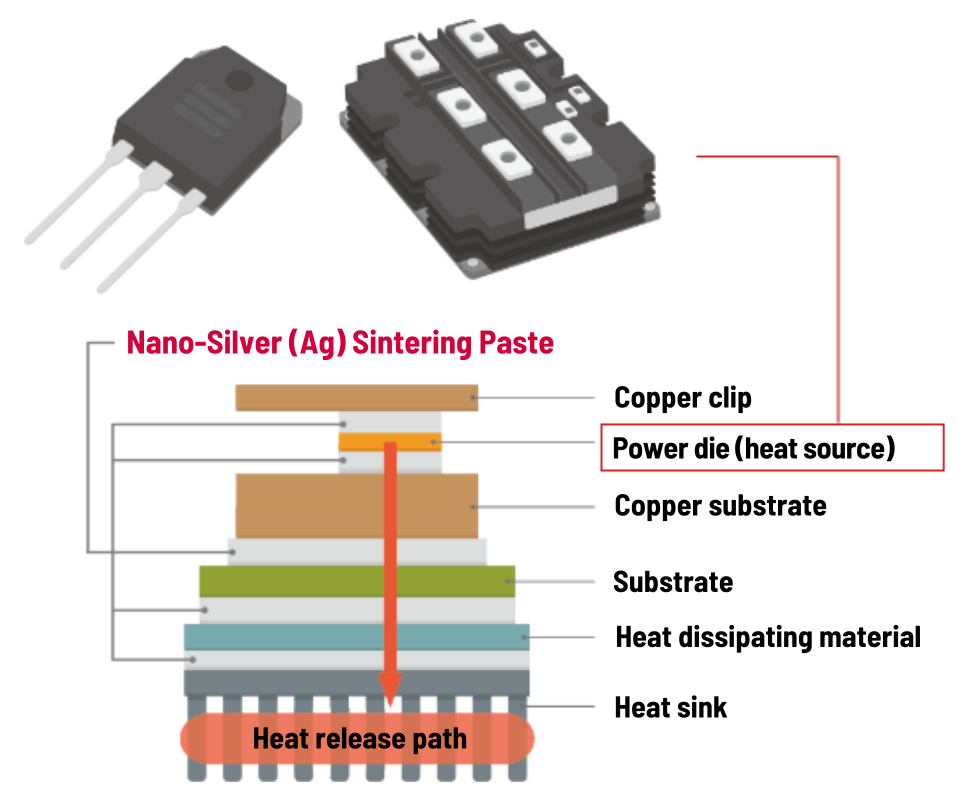 The global shift toward package miniaturization, larger wafer sizes, and increased switching frequencies and power densities has spurred the demand for power semiconductors with robust heat resistance and heat dissipation. Traditional tin- or resin-based electrical interconnections have been found lacking, unable to meet the requirements of high-power devices due to their poor electrical and thermal conductivities. Toyo Ink's answer to this industry-wide challenge is their silver paste die-attach solution.
Masashi Arishima, division director of the Corporate R&D Division at Toyo Ink SC Holdings, shared the company's anticipation over the silver sintering paste's introduction to the international market. "We utilized our proprietary nanoparticle and paste design technologies to control the density of sintered films applied onto copper substrates," Arishima explained. "This process resulted in bonding layers with uniform densities and no large voids in the sintered structure."
Arishima also noted that during trials with automotive electronic devices, the paste demonstrated superior bonding when dispensed at lower temperatures between 230 and 300 degrees Celsius, under both pressureless and pressure-assisted systems. The sintered silver joints exhibited high thermal conductivity exceeding 300 W/m-k.
"Based on these findings, we are confident that our advanced silver pastes can meet the performance and longevity standards required by the high-temperature, high-power applications of today," Arishima said in conclusion.