By Frank Piller, General Manager Products at TÜV Rheinland Japan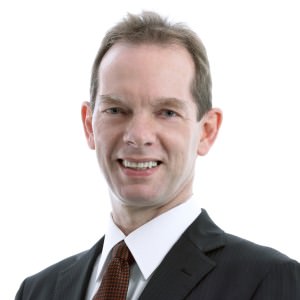 In recent years, the Japanese government has vigorously promoted energy conservation through various actions, including installing the feed-in tariff system for renewable energy, deregulating electricity and promoting the Smart House concept.
For its part, in 2015 the Ministry of Economy, Trade and Industry (METI) has formulated its Long-term Energy Supply and Demand Outlook, an examination of the best energy mix, and is working on a reform of Japan's electricity system.
The METI has advocated using Internet of Things (IoT) technology to manage electricity supply and demand, as a complement to the reform of the electricity industry's system of administration. In this article, among the various approaches that have been suggested, we will discuss "Demand response (aggregators)" and "Virtual Power Plants (VPPs)."
Balancing Electricity Supply and Demand and "Electricity Wheeling"
Japan has had a long-standing problem of summertime power shortages. On July 23, 1987, the Tokyo metropolitan area experienced a massive blackout, which affected 2.8 million households and produced an estimated economic loss of around 1.8 trillion yen. Known as the 1987 Tokyo Blackout, it was caused by power consumption that exceeded the existing power generation station capacity.
Since then, Tokyo has had two other big blackouts, one in 1999 due to an airplane accident and another in 2006 caused by damage to a transmission line. But no more sudden, massive blackouts have resulted from an insufficient supply of power.
It is well known that in Europe, neighboring countries perform "electricity wheeling." This is the transport of electricity from one country to another, beyond the boundaries of a country's grid, when one country experiences an electricity shortage. In Japan, too, wheeling is sometimes performed between regional utilities as a means of balancing the supply and demand of electricity at peak times.
After the accident at the Fukushima Daiichi Nuclear Power Station in March 2011, triggered by the Great East Japan Earthquake, almost all the nuclear power stations in Japan were brought to a stop. The loss of the contributions from nuclear power plants that had been depended upon as a base load electricity source caused concern about power supply shortages during the extremely hot days of the summer that followed.
However, it was not really possible to invest in the construction of power generation facilities to replace these nuclear power stations in such short order, so it became necessary to cope with electricity consumption by managing demand.
The METI is responsible for investigating the supply and demand outlook for electric utilities in Japan, and every year it publishes its findings, which are available here.
A Strategy for Establishing New Energy Systems in Japan – Energy Conservation, Renewable Energy, and New Energy Systems
The METI published its Innovative Energy Strategy in April 2016. This white paper proposes that a stable energy supply can be maintained over the long term in Japan through the application of the following three innovative actions:
Strenuously pursuing energy efficiency and conservation
Expanding the introduction of renewable energy
Establishing new energy systems
The white paper states that it is absolutely necessary to establish a general policy for future electricity use and supply, and not leave the matter solely to the markets. The METI expects that the implementation of the Strategy will have appreciable economic effects. It predicts that in fiscal 2030, around 28 trillion yen will be invested in the energy field (in such things as energy efficiency, conservation and renewable energy), including one trillion yen for hydrogen-related power sources.
Under the third innovative point, "Establishing new energy systems," demand response – the use of aggregators – and virtual power plants are identified as technologies that are expected to help make the supply and demand flow of electricity more efficient.
Demand Response – Using IoT to Optimize Electricity Supply and Demand
To execute demand response, utilities request the demanding parties – factories, offices and general households – to reduce their demand for electricity during peak times in order to balance the electricity supply and demand.
In the past, demand response was performed manually, but in the future automated demand response will be achieved using the Internet. This will make it possible to adjust supply and demand more finely, as well as more speedily and efficiently.
A public-private collaboration has been established as a part of governmental policy intended to set in motion a full scale demand response scheme. The "Public-Private Dialogue toward Investment for the Future", a forum for dialogues between the public and private sectors was held in November 2015 under the sponsorship of Prime Minister Abe.
In this forum the Premiere instructed that "By 2017 we will create a 'negawatt-transaction market', making use of residential photovoltaic power generation and the IoT, where conserved electricity can be bought and sold. Toward this end, during Fiscal 2016 we will create rules for transactions among businesses and create telecommunications standards for the remote-controlled operation of energy equipment."
Negawatt transactions: In the relationship between the supply of and demand for electricity, "posiwatts (increased power generation) or negawatts (reduced electricity use)" are involved if demand exceeds supply; if demand is less than supply then power generation is suppressed or demand is created.
These instructions accelerated preparations for deploying a negawatt transaction market. In January 2016, two entities were established: the Energy Resource Aggregation Business Forum (ERAB Forum), which consists of top management from industry and academia, and the Energy Resource Aggregation Business Meeting (ERAB Workshop) where working-level talks are held, chiefly involving government officials.
The Workshop includes the following four points in its action plan for the realization of controlled demand response:
Establishment of communication standards for demand response
Creation of rules for the negawatt transactions market
Formulation of rules for the measurement of "reverse power flow"
Technical demonstrations of control technologies for virtual power plants (VPPs)
Reverse power flow: If a non-utility power generator connected to the grid generates more electricity than that its operator consumes, surplus electricity flows into the electricity company grid. This is called reverse power flow.
The report of Energy Resource Aggregation Business Workshop can be found here.
Continue reading in part 2, which discusses communication standards for demand response and virtual power plants.