by Kazushi Arima, General Manager, Mobility at TÜV Rheinland Japan
Research on electric cars
In 2011, TÜV Rheinland organized a global opinion survey about electric cars. The result showed that people are generally positive in their acceptance of and expectations toward so-called e-mobility.
More than half of the people surveyed in 10 out of the 12 countries studied expressed an intention to buy an electric passenger vehicle at some time in the future. The highest level of intent was in India at 92 percent, followed by China at 88 percent and Italy at 85 percent.
Opinions a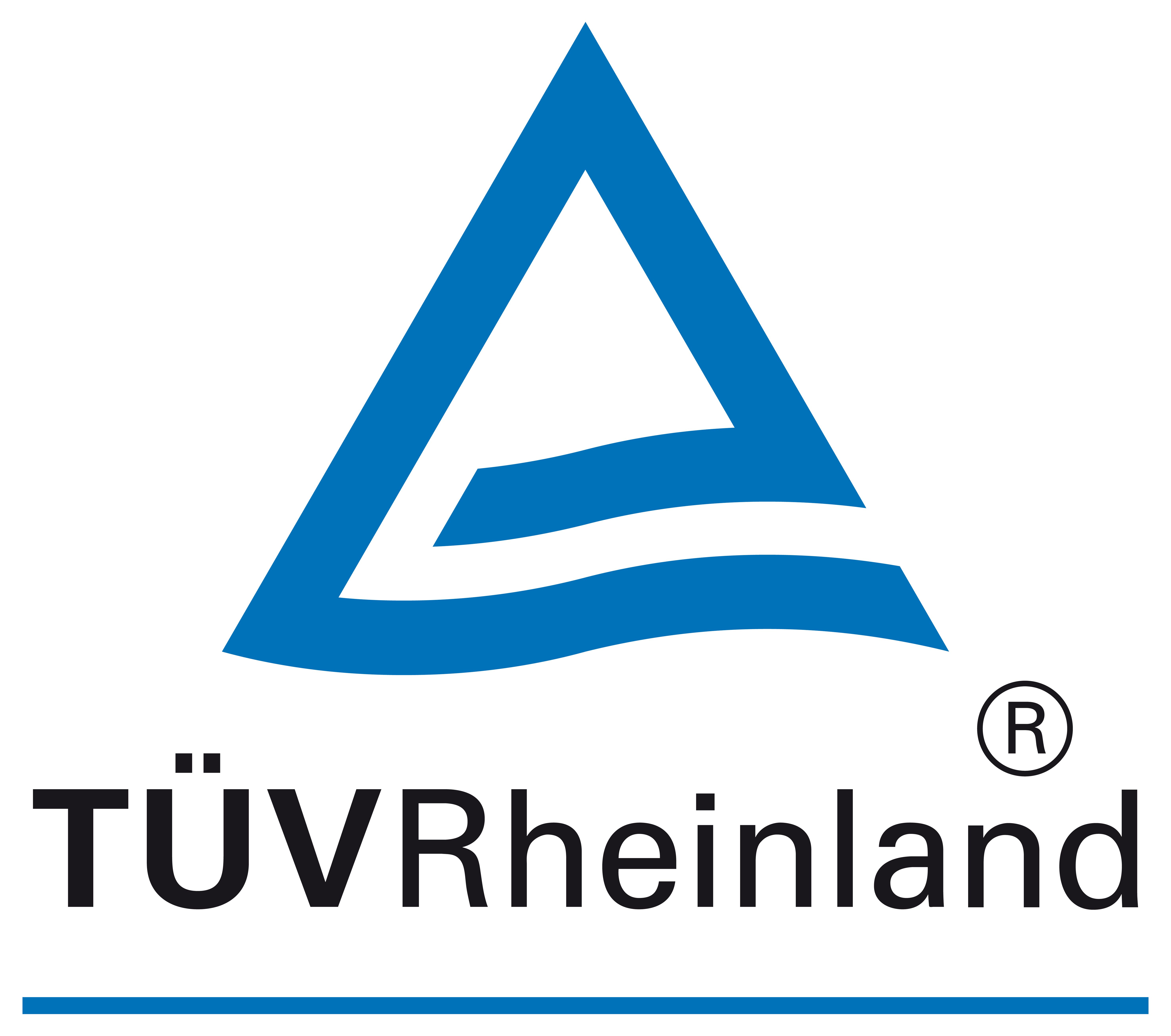 bout research and development favorably mentioned Japan (53 percent of respondents) and Germany (42 percent).
A study by a Japanese research company reported that the global market for e-mobility is growing. By 2035, it is expected to increase 3.7 times for hybrid vehicles (HV) and 24.4 times for electric vehicles (EV) compared to 2014.
As these surveys show, the market for electric cars is growing at a rapid rate. In this column, you will read about its history and trends in Japan and abroad. You will see how standards play an important role in the field, especially concerning safety. Safety is one of the most important factors influencing growth of this market.
History and Trends
Electric vehicles are not new. Rather, electricity was the source of energy for the first self-powered vehicles. These were developed before or around the same time as the combustion-engine-driven car was invented in the 19th century.
In Germany, the first car that Dr. Ferdinand Porsche produced was an electric car.
In early times the electric car with a lead battery had advantages over the combustion engine car. Over time, though, it was supplanted by the gasoline-driven car because of the latter's advantages in terms of driving range and convenience.
Currently, e-mobility is drawing attention as a global trend and the market is growing. One major reason are environment protection and subsidy programs provided by governments. In Japan, the Eco Car tax reduction provides an example.
Consumer concerns fall into two categories; Charging Variables, especially as affecting the driving range and Safety and the Environment.
Charging Variables
There are three major standards worldwide for quick charging systems.
In Japan the locally developed CHAdeMO system is dominant. It is based on a scheme developed by a consortium of energy companies, official organizations and manufacturers, among others. Currently it is employed by 26 countries and more than 430 organizations.
The verifiability of the charging station's function, as well as its availability and location, is of concern to the potential consumer. Not only the charging station but also the car charging connector must be tested. There are currently two types of connectors for electric vehicles; one is for conventional charging and the other is for quick charging. The CHAdeMO connector is of the latter type.
At the time of writing, CHAdeMO puts the number of its charging stations installed in Japan at almost 5,500. Nissan Motor Corporation says that there are around 15,000 quick and standard charging stations installed throughout the country. And including chargers at home, this number is estimated to stand at a total of 40,000.
In 2013, a special project was carried out to test the availability of CHAdeMO charging stations in Japan. An internal combustion sports car was converted to electricity, and driven all over Japan, being charged only at CHAdeMO stations. The journey was completed successfully in less than three months.
Contactless charging is another promising technology that supports e-mobility. This technology can be used to charge an electric car while it is in a parking lot or even while is being driven on a highway. Active research and verification of this possibility is currently being conducted in Japan.
Safety and the Environment
Lithium-ion batteries are used in electric vehicles, making high voltage and safety evaluation critical. Globally there are various kinds of laws and regulations governing motor vehicle safety and environment protection, imposed according to the conditions in each country.
The UNECE (United Nations Economic Commission for Europe) enacted a multinational agreement in 1958. Officially titled "Agreement concerning the adoption of uniform technical prescriptions for wheeled vehicles, equipment and parts which can be fitted and/or be used on wheeled vehicles and the conditions for reciprocal recognition of approvals granted on the basis of these prescriptions," it is commonly known as the "1958 Agreement."
Motor vehicle approval refers to a system used to verify the safety and environmental compliance of vehicles and car components by governments or their appointed organizations. This verification happens before the entry of products into the marketplace.
Japan, as well as many countries in Europe, employs such a system, whereas the U.S. and Canada use a self-certification system.
International and Domestic Safety Regulation Trends
The motor vehicle industry has been consistently moving in the direction of globalization.
The 1958 Agreement is a good example of international standards harmonization; currently 50 countries and one region (the EU) participate in it.
There are 136 UN rules as of October 2015. This Agreement not only contributes to car safety and environmental protection but also to accelerating international trade in motor vehicles. Member countries can select and use the applicable rules from among the 136 it contains.
Japan entered into the 1958 Agreement in 1998 as the first non-European country. As of October 2015, the country has adopted 64 items among the rules.
An important aspect of regulation is the evaluation of safety.
The lithium-ion batteries and high voltage used to run electric vehicles require thorough safety verification.
There are UN regulations that address these points. Lithium-ion and other types of batteries used in electric vehicle are collectively called REESSs (Rechargeable Energy Storage Systems).
UN Rule No. 100 defines requirements for them, covering not only the safety of driver and the passengers but also of the car's mechanical systems. The operational voltage of an electric vehicle is defined as high voltage (>60V and ≦1500 V DC or 30 V and ≦100 V AC (rams)). The regulation specifically defines how to protect people and systems from electric shock.
There is also a stipulation about the REESSs themselves.
Lithium ion batteries are used in most electric cars. They have a high energy density and flammable electrolyte. Special verifications are required to assure their safety, such as mechanical integrity, resistance to mechanical shock, and fire resistance. These must be verified both during operation and when the vehicle is parked. Crush tests are also used to verify safety.
Another safety requirement involves the driver's protection during and after a crash.
This requirement is stated in UN rules 12, 94 and 95. Electric vehicles require special consideration as they involve the risk of electric shocks and battery fires. The requirement defines such factors as the time it takes for the electrolyte to spill out, as an issue affecting the safety of the driver, maintenance personnel and even rescue workers.
Also, electric vehicles are not exempt from electromagnetic compliance (EMC) testing according to UN rule 10.
EMC testing checks the categories of "Emissions", i.e., that the electromagnetic waves from the vehicle or car components are not detrimental to the functioning of other equipment and of "Immunity", that the vehicle or components are not affected by the electromagnetic waves generated by other equipment.
Motor vehicles are generally equipped with car electronics such as GPS, PTC heater, Bluetooth, keyless entry, immobilizers, millimeter-wave radar and other devices.
These devices emit electromagnetic waves. Yet, there are other components that must remain unaffected by electromagnetic effects, such as air-bag system, ABS, electric stability control, lane departure prevention support systems, engine controllers and so forth.
Electric vehicles require special verifications, especially with regard to safety while being charged.
One special feature in Japan that relates to the growth of e-mobility is the issue of acoustic human-perceptible noise.
Electric cars are very quiet. It can be difficult to hear them when they are approaching traffic lights, for example. Many Japanese consumers, visually impaired people and experts actually consider them dangerous in such situations.
The Ministry of Land, Infrastructure and Transport has addressed this issue and a committee to examine it was instituted in 2009. Guidelines were issued the following year entitled: "Guidelines for countermeasures regarding the quietness of hybrid and other types of cars."
The requirements include an alarm that sounds on approach, prescribes the appropriate type of alarm and the volume of sound as compared with the level of noise generated by a conventional combustion engine car.
Conclusion
Essentially, the laws and regulations stipulate basic guidelines for safety and environmental compliance. They are like a passport to enter the marketplace.
Laws and regulations always follow, rather than precede, technology.
New technologies are followed by amendments or new implementations of regulations. The UN standards are also constantly being updated, including the release of new regulations such as the requirements for fuel cell vehicles (FCV).
The charging environment is a key to the popularization of e-mobility, because all vehicles need power supplies. The development of a contactless charging system may be one accelerator for this technology.
Safety requirements for electric motor vehicles are also important but are still under development.
In terms of the acoustic noise level issue, Japan has implemented its own regulations ahead of other countries.
We need to monitor the modification and introduction of safety standards to achieve the highest level of safety.
You might also be interested to know there is a project to unify automotive standards in the ASEAN countries, which is expected to be finalized within 2015.
Also in the works is an anticipated whole-vehicle type-approval, the beginning of an IWVTA (International Whole Vehicle Type Approval) system.
Regulations and standards play an indispensable role in the sustainable development of e-mobility.
Last but not least, in Japan e-mobility is not just a means of transportation but it plays an important role in the smart house – V2H (Vehicle to Home) Technology.
The smart house is already a well-known concept and projects are being carried out on various levels – municipal, academic and industrial. This innovation is expected to achieve a highly efficient mix of renewable energy technologies, by making use of the high energy volume of electric vehicle batteries charged at the low cost of electricity drawn at night.