Japan has undoubtedly become one of the world's leading bitcoin hubs in recent years. Through a combination of popular interest, major exchanges and regulation, the country has not only established itself as a cryptocurrency authority, but it has started to lead the way in terms of innovation.
Indeed, since the Financial Services Agency gave its seal of approval to bitcoin payments, a number of interesting developments have emerged. Looking at the crypto industry as a whole, we know there has been a conscious effort by industries and innovators to turn bitcoin into more than a payment method.
Bitcoin Becoming a Mainstream Product
Obvious examples of this mainstream adoption can be seen at various online retailers, such as Overstock, that now accept bitcoin payments. Similarly, physical retail outlets such as The Haymakers Pub in Cambridge, England, and The Melt Bakery in New York, U.S., allow patrons to pay with BTC.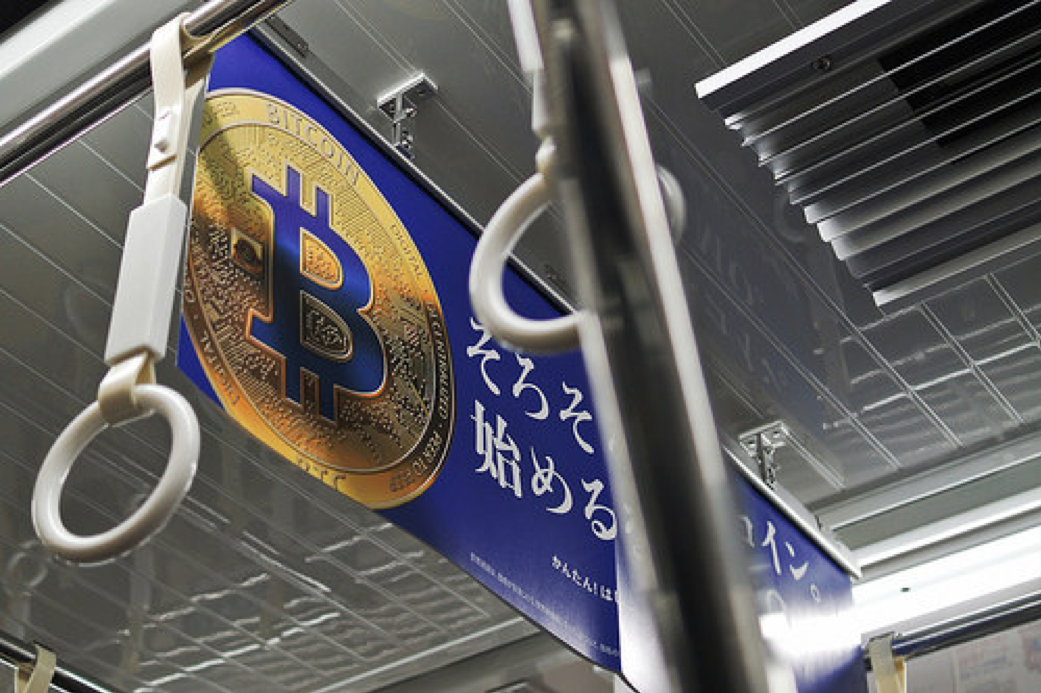 Photo: "BIT COIN" (CC BY 2.0) by MIKI Yoshihito. (#mikiyoshihito)
Moving beyond the retail sector, online entertainment has also been added to the list of industries now accepting bitcoin. Microsoft has integrated the cryptocurrency into its gaming stores, while startups now offer cryptocurrency betting. Indeed, such has been the popularity of borderless betting via bitcoin, that players in Asia can now use Bitcasino.io Japanese language options to play the same games as their European and North American counterparts.
While these bitcoin innovations have found their way to Japan via other countries, there is now a wave of homegrown products designed to meet the needs of this emerging market. On the less serious side of things, Kasotsuka Shojo (Virtual Currency Girls) are the country's first ever J-pop bitcoin band. Despite being something of a novelty act, the band is a sign of the times and even tries to deliver basic cryptocurrency advice through lyrics such as "don't underestimate the market."
Although a quirky pop act shouldn't be seen as an authority on trading advice, the emergence of Kasotsuka Shojo does show that bitcoin is now being aimed at a mainstream market. By weaving bitcoin into the cultural fabric of Japanese society, the door is being opened to a wider range of market opportunities.
From a Cryptocurrency to a Part of Our Culture
Beyond the formation of a pop group, bitcoin has inspired social networking company Line to develop a new service. Announced in January 2018, the product will see Line add bitcoin trading to its social messaging app. Currently home to 200 million active monthly users, Line is one of Japan's largest social networking platforms. However, in a bid to stave off competition from the likes of Facebook, the company has embraced the crypto world.


Photo: "Line messaging app games" (CC BY-SA 2.0) by jonrussell
In the first instance, users will be able to use the messaging app as a marketplace to trade bitcoin. Beyond this, the company itself will be looking to integrate blockchain technology in its system to create a more efficient and secure experience for users.
Bitcoin has undoubtedly undergone one of its toughest tests in recent months. With media attention focusing on high profile issues at some of Japan's leading exchanges, there have been suggestions that cryptocurrencies are falling out of favor with the general public.
However, as an industry grows around the cryptocurrency, it seems that Japan is further cementing itself as a market leader. Through a combination of entertainment-based bitcoin content and social media applications, bitcoin is becoming much more than a currency. Indeed, as Japanese businesses look towards the future, associations with bitcoin now seem inevitable.