The Ministry of Finance (MOF) has announced plans to issue five types of commemorative silver coins to celebrate the upcoming Expo 2025 Osaka, Kansai, Japan. These limited-edition coins will be released in three installments before the Expo begins, with the first issue being a stunning 1,000-yen silver coin.
The beautifully crafted coins will feature a face value of 1,000 yen, made of pure silver and weighing 31.1 grams. Only 50,000 coins will be issued, with an application period of about three weeks from August 8, 2023. Estimated shipment dates for the coins are around late November 2023, and they will be priced at 13,800 yen (including tax). It's important to note that the manufacturing cost of these coins exceeds their face value, given the use of precious metals and special crafting technologies.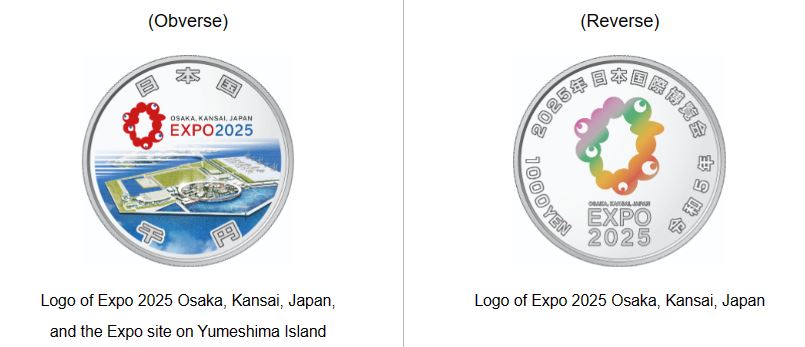 For those interested in the coin's design, more details can be found in the attached reference. The commemorative coin will not be available for exchange at financial institutions and can only be purchased through mail order to the Japan Mint.
Keep an eye out for the sales information and ordering procedures, which will be announced on the Japan Mint website after 5:00 pm on August 7, 2023. Don't miss your chance to own a piece of Expo 2025 Osaka, Kansai, Japan history with these exquisite commemorative coins!